What they said
I have worked with Jennifer in various capacities and companies over the past 20 years and know that she is a pro at strategic messaging. I really wanted to hire Jennifer to conduct our strategic messaging session  however we couldn't afford her since we are a newly formed non-profit. So this class was the next best thing. And the upside, now I have the confidence to do this in the future on my own. The materials, videos and weekly coaching sessions really deliver everything you need to be successful. 
Sheryl Cattell
Digital Executive
The program takes communications professionals right through the messaging process, from start to finish. But it does much more, as we get the opportunity to discuss our questions directly as a group and learn both from Jennifer, but also from each other. The program is therefore excellent because of its extremely well developed content but also because of the important discussions we as a group were able to have regularly along the way. I think this combination makes the program truly excellent.
Caroline Ledosquet
Senior Director, FTI Consulting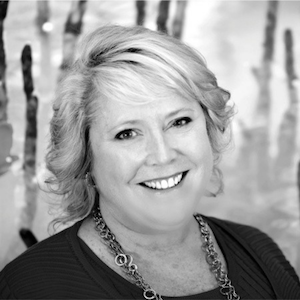 I first met Jennifer as a board participant during a messaging workshop she conducted for a nonprofit organization.  The stellar work she did to help that organization unveil its story sparked my interest for Cendyn Arcaneo. We had recently acquired a company and needed to determine the best way to position the newly merged brand. Jennifer led us through one workshop to identify our core values, vision and mission, and a second to uncover the key messages that would help us tell our best story. She kept us engaged during the workshops and struck the balance between counseling and allowing us to discover on our own what was most important to say to our clients. Her work has been invaluable in our efforts to align all of our marketing communications activities.
Robin Deyo
Co-Founder, Cendyn
The messaging workshop my team and I did with Jennifer really helped us sift through what was needed for our organization. The session allowed staff to see the bigger picture of the impact of our work beyond their departmental spheres, and we worked together to identify the target audiences everyone agreed we most needed to reach. An important breakthrough for us was realizing we had an opportunity to more fully engage staff and we've now had great results implementing new ways to share information. Jennifer's course will benefit any organization that needs to more strategically align its messaging!
Suzette Harvey
President/CEO, PrimeTime Palm Beach County
Corporate Messaging for Communicators places you in a leadership role for developing a stellar messaging platform with strategic branding expert Jennifer Hudson as your coach all along the way. This introspective, step-by-step course gets to the heart of your brand and creates authentic, powerful messaging while engaging your colleagues in an inclusive, fun process. It's genius, and that's what your co-workers will say about you when you lead them through this process.
Melanie Otero
President, Otero Communications
CORPORATE MESSAGING FOR COMMUNICATORS
5 Weeks | Online Learning | Live Weekly Mentoring
I thrive on big picture thinking and have seen how doing so has helped me position myself as a trusted advisor with clients, demonstrate the power of public relations to have broader impact on organizations, and increase revenue!
I want that for you, too! 
I created this program because messaging and target audiences are the two most critical pieces of any communications plan. I believe we should all know how to do this work.
Messaging workshops are powerful and highly effective. The beauty of my process is that it requires the input and active participation of staff from a cross-section of departments. You're not developing one-off "talking points" in a vacuum.
The program includes short online videos and live weekly small-group (max. 5) mentoring meetings with me via Zoom.
With support and mentoring from me, you'll learn how to lead participants through the six-phase messaging framework I use successfully with my own clients.
The magic is in the process: With your guidance, they'll brainstorm, prioritize and agree on the most impactful messages that highlight the best and brightest aspects of the organization. They'll leave more aligned and clear about how to communicate about the company or nonprofit. And you'll cement your role as an invaluable communications advisor!
When you finish my program, you'll have the knowledge and skills to earn a minimum of $5K for messaging workshops again and again! You'll also gain the respect and trust you need to have greater impact with your work.
If you're perfect for this program, together we'll add value to your life and revenue to your business. 
I look forward to working with you!
Prep
How to do the simple, cost- effective "Three Cs" research on your company, customers, and competitors to ensure you have the insights you need to facilitate a great corporate messaging workshop.
Facilitate
The six-phase strategic messaging framework you'll use to lead a cross-departmental session, how to get leadership buy-in, details on who should participate and why, logistics, warm-up exercises, conversation cues to get the group talking, helpful downloadable files, and much more!
Next Steps
How to close out the workshop and use the great insights that spring from it to create corporate messages all staff can use to tell the organization's most impactful stories with language and positioning that is consistent, clear, and aligned.
5 weeks, bite-sized
lessons + mentoring!
You are

perfect

for this program if...
Ready to go? Let's start working together!