"A collaborative approach will always lead to more

strategic

,

powerful

and

effective

communications."
Need help getting staff in multiple departments aligned around clear, concise messaging? Want to bring key stakeholders together to develop (or revisit) the core values, vision and mission that will serve as the foundation for your company's operations, systems, practices and policies?
Let's get them together.
These engaging, interactive sessions are designed to pull out the best in everyone, which means you're also pulling out the best of the brand.
Strategic Corporate Messaging
Messaging and target audiences are the two most critical components of any communications plan. A corporate messaging session is a powerful way to determine both.
In this 3-5 hour cross-departmental workshop, we'll examine your business through five important lenses:
During the session, I serve as an objective third-party guiding you and your colleagues to uncover who your organization needs to reach to achieve its business goals and what you should say to engage and motivate them to act.
Key internal stakeholders are involved in the process – marketing, sales, HR, board members, and yes, even the legal team – because they all have a part to play in how you define and describe your brand.
Corporate messaging workshops can be included in a comprehensive communications planning process or as a one-off session to help refresh and update your business story.
We generate conversation and land on your ideal messaging concepts through a process of
Brainstorm | Prioritize | Agree, asking specific questions that direct participants to highlight the uniqueness of your business story based on what really matters to your target audiences. They are then challenged to justify their responses with a tangible service, product, practice, policy or other evidence.
The backgrounding work I do on your company, customers and competitors allows me to tailor the workshop to your business. The best part is that key departments leave with a clear idea and agreement on how you talk about who you are.
The results are pure magic: clear, concise, messaging that can be used consistently by everyone as the starting point for all of your communications!
Schedule a free 30-minute consult with me to discuss how a strategic corporate messaging workshop can help you uncover the magic of your brand.
Want to develop professionally and gain new skills and expertise to guide your organization to clearer, more concise, more aligned messaging targeted at the right audiences?
You may be the perfect fit for Corporate Messaging for Communicators, my 5-month program for PR and marketing professionals.
Core Values, Vision and Mission (CVVM)
Businesses thrive or fail based on how well they "walk the talk" on core values, vision and mission. Your organization's core values should be deeply embedded in decision-making, policies, systems, and practices for every area of your operations - from hiring and firing to partnerships.
Whether you're an emerging business or nonprofit, or an established organization in need of a branding re-boot, investing the time to develop core values, vision and mission statements is the most important communications activity you will ever do.
In the CVVM workshop, I use probing questions to help you and your colleagues identify, prioritize and define the values that highlight the true character of your organization. We'll then follow a similar process to create a vision that inspires and develop a mission that motivates. The resulting core values, vison and mission statements can and should be used to impact every business decision made.
Participants are encouraged to discuss openly and honestly about whether or not the values, vision and mission are an authentic reflection of your organization for staff, customers, partners, donors, and other key stakeholders.
CVVM workshops can also be used as "accountability" sessions to explore with an objective third party how well the organization (and staff) is living up to its values in light of current or potential changes in the business, economic, social and political landscape.
Schedule a free, 30-minute consultation with me to discuss whether or not your organization is ready for a CVVM workshop.
Thank you, Jennifer, for being a counselor and confidence booster and someone who genuinely enjoys seeing the lightbulb go off for others or help brighten it back up when it is flickering!
Tim Miller
Corporate Communications Executive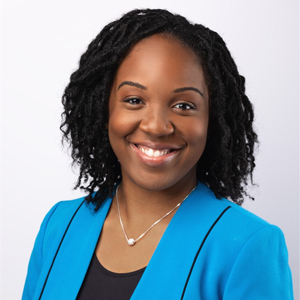 Jennifer's corporate messaging program is an investment I would recommend to all communications executives who want to position themselves as trusted advisors for their clients or organizations. Effective communication is intentional, and that's just one of the main takeaways you'll receive from the program. Jennifer's passion for elevating our profession is contagious, and will no doubt make you a better person and strategist.
Wendy J. Roundtree, APR
Founder + Chief Storyteller, Jarel Communications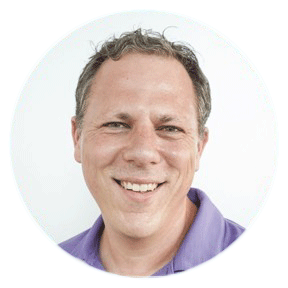 I hosted Jennifer Hudson to present to our community of business owners about the importance of defining your core values as a business, and I was so inspired by her session I asked her to lead a core values workshop with the BizHack Academy team. We brought together half a dozen team members from remote locations for a dynamic ideation and brainstorming session that Jennifer led with poise and focus. She has the unique ability to connect the dots — to pluck the themes out of the varied ideas we shared. The core values, mission and vision that we defined during that workshop now guide our work, our hiring, and my leadership. I'm very grateful to Jennifer and the whole Think Beyond team!
Dan Grech
CEO of BizHack Academy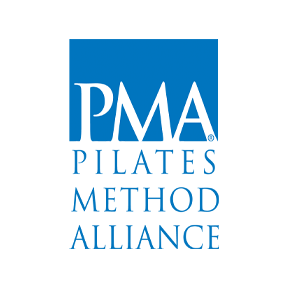 Jennifer's exceptional leadership and communication expertise have been invaluable to the Pilates Method Alliance.
She is friendly and approachable no matter what we need to discuss. When working with our other partners as we plan our virtual conference, she has kept us on point with our vision.
Her competence has been invaluable in guiding us through a difficult period as we transition and rebuild the Pilates Method Alliance.
Her knowledge on diversity and public relations has truly kept us mindful and informed on the differences of what we do and say internally vs. externally; she and her team have been a great asset to our company.
Pilates Method Alliance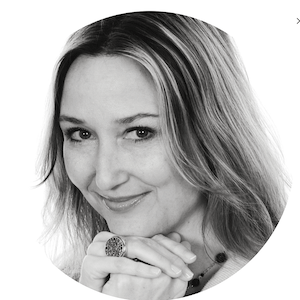 Jennifer Hudson was an invaluable resource during the internal and external rebranding of our complex nonprofit organization. Her leadership and insight helped our team of very diverse viewpoints stay focused as we made one of the most important decisions we would ever make, as our brand impacts everything. Jennifer's facilitation from concept to launch ensured that we addressed every consideration, so upon our public unveiling we were confident we had captured the value and promise that our name means in the community. Jennifer is highly competent, professional, creative and trustworthy. I can't imagine having made it through the process without her!
Laura Bessinger-Morse
VP of Development/Communications, Community Partners, Palm Beach County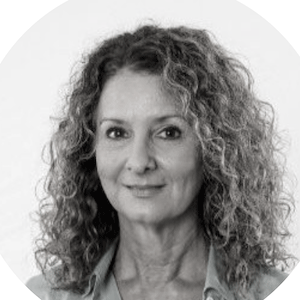 Jennifer helped lead our communications team in advance planning and facilitating of a full day workshop. We were stuck in finding a new direction and approach to our work in developing and implementing an overarching public education campaign. She led us through the necessary steps of going back to review our organization's mission and vision and to then set new goals and objectives. Led by Jennifer, creative brainstorming then enabled us to list ideas for further exploration. The team has since continued working in an effective and collaborative manner with a detailed project plan now in place and the 'Big Idea' under development. We would not have gotten here so quickly without Jennifer's leadership, guidance, strategic skills and knowledge. Each member of our team brings a unique skill set to the group and Jennifer was able to connect with, guide and direct each of us to help meet our effective potential as a team.
Christy Potter
Communications Director, Children's Services Council of Palm Beach County
Jennifer was my client at British Airways when she was responsible for Latin America, the Caribbean and the Southeast U.S. We had a large team with staff working across seven plus countries including three U.S. cities and five time zones. Her leadership was invaluable. She was a great champion for communications and did a remarkable job in keeping the focus through a steady stream of product launches, milestones and difficult times for the industry.
Juan Thomas Sanchez
Vice President Strategic Development, The Jeffrey Group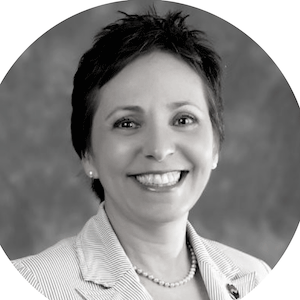 I strongly recommend Jennifer Hudson. The first project we worked on together was our annual report. Jennifer was the project's director: she developed the overall concept for the report, worked with our designer, interviewed clients (in Spanish in her charming Spanish/Castellano accent) and wrote the content as well. But, she went beyond the "job description": She also secured a pro bono photographer for us and was a relentless and hard-nosed editor.
In every project we've worked on with Jennifer, two things are clear: she is passionate about her work and is passionate about her clients. You can always expect much more from her than what she is being compensated to deliver.
She is the consummate professional – and the best communications partner any organization could wish for.
Josie Bacallao
A Jennifer Hudson fan and President/CEO, Hispanic Unity
I highly recommend Jennifer if you are looking for an efficient and effective strategic communications specialist. Jennifer is excellent in her professional role but also took the time to engage everyone on the team with a genuine interest in how they were doing. She really took the time to learn about the organization intimately and didn't just help us with our strategic communication plan, she spent time truly understanding and embodying our mission. She shared our passion for the vision and has helped our organization clearly articulate the vision, establish goals and identify target audiences through her research of best practices and lessons learned. With her expert help we have been able to develop key messages that express the core values behind our mission and work that will ensure that our critical message is heard. Sometimes the biggest challenge is communicating and engaging diverse sectors in a way that speaks clearly and concisely to them. Jennifer helped focus us and establish both short and long-term objectives. The result is a detailed, comprehensive strategic communications plan with recommendations for communicating with target audiences through a variety of face-to-face and print delivery vehicles.
Jennifer Beckman
Executive Director, Palm Beach County Disaster Recovery Coalition
Jennifer is a truly remarkable communication professional. She's an all-too-rare example of someone who thinks and acts according to the deeper agenda. If you're looking for a shallow, fluffy 'PR lovey', Jen is not the person for you. If you're looking for sage and perceptive communication counsel designed to support your overall business objectives, I don't hesitate in recommending that you drop her a line.
Peter Heath
Senior Consultant, Countrywide Porter Novelli